Scholarships
The Canadian Federation of University Women-Northumberland (CFUW-N), founded in 1991, promotes education and advocacy for women and girls. Membership is open to all women who value lifelong learning. Over the past 32 years, CFUW-N has, through annual scholarships and bursaries, supported girls and women on their educational journeys. Every year we hold fundraisers to promote our work and add to our scholarship trust fund. We continually seek new opportunities to support local students with financial assistance.
CFUW-N works with the six Northumberland County High Schools, the First Peoples House of Learning, Fleming College and Trent University, to identify women who will benefit from financial support as they pursue their education.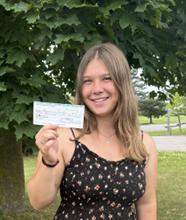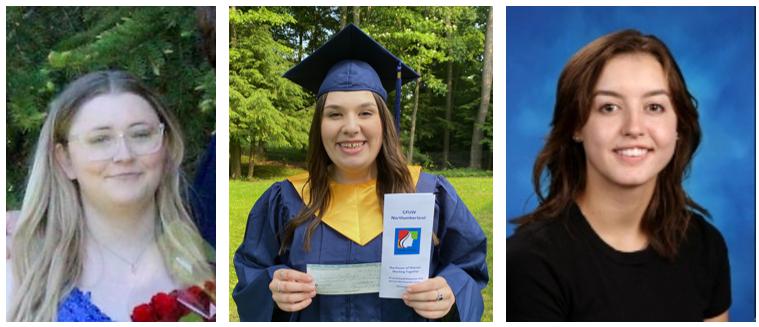 $12,000 in scholarships were awarded in 2023 to 12 students (pictures above). In addition to our "regular" six scholarships, we awarded six scholarships to graduates pursuing apprenticeship programs. This was an expansion of our apprenticeship-focused program, started in 2022. CFUW-N congratulates the award recipients and wishes them every success in their studies!
These scholarships are supported through fundraising by our Club. More than 100 members and supporters attended our 2023 fundraising event to share a fun- and music-filled evening in support of our scholarship program.
In October 2022, our annual online auction raised more than $3,500 for scholarships in Northumberland.
Also in October, more than 120 members and supporters of CFUW-Northumberland gathered at Dalewood Golf Club this afternoon for a thought-provoking presentation by Moira Welsh: "Happily Ever Older" and raising more than $4,000 for scholarships. Moira has written extensively on seniors' issues, with a focus on long-term care, along with issues related to social justice, health and the environment.
In addition, we received many donations from our members and the community. We were thrilled to learn that Ganaraska Financial Credit Union would like to contribute.  They have provided funding for one of our scholarships ($1,000) to a student at St. Mary's High School in June 2023. 
---
If you would like to contribute to our scholarship funds, you can make a tax receiptable donation at any time through our CanadaHelps site.