Scholarships and Bursaries
The Canadian Federation of University Women-Northumberland (CFUW-N), founded in 1991, promotes education and advocacy for women and girls. Membership is open to all women who value lifelong learning. Over the past 30 years, CFUW-N has, through annual scholarships and bursaries, supported girls and women on their educational journeys. Every year we hold fundraisers to promote our work and add to our scholarship trust fund. We continually seek new opportunities to support local students with financial assistance.
CFUW-N works with the six Northumberland County high schools, the First Peoples House of Learning, Fleming College and Trent University, to identify women who will benefit from financial support as they pursue their education.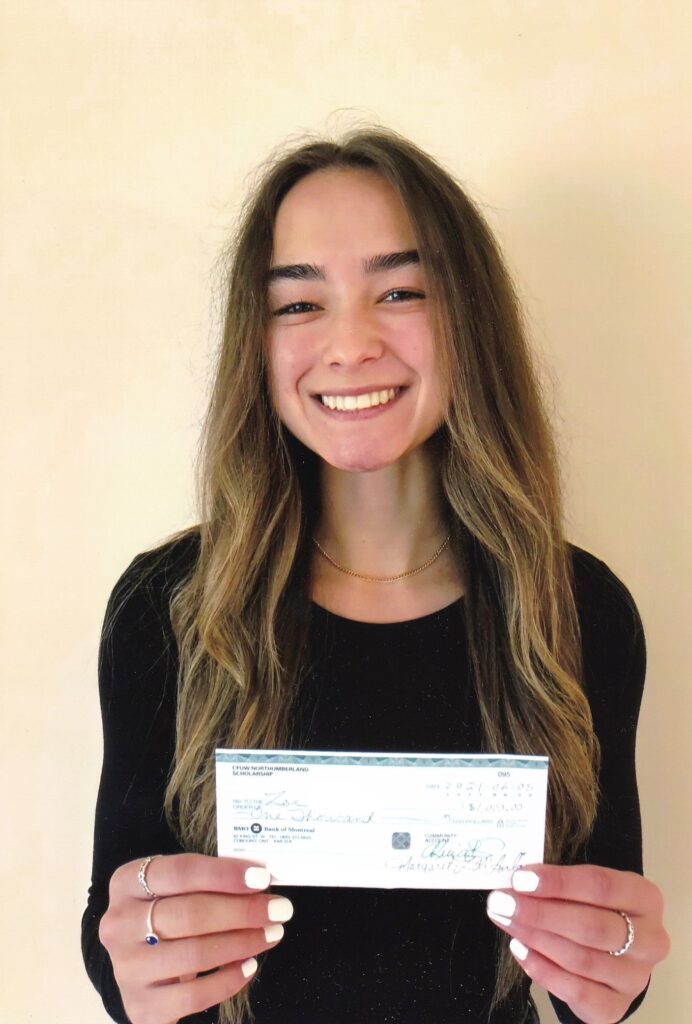 Over $18,000 in scholarships and bursaries were awarded in 2021-22. CFUW-N congratulates the award recipients and wishes them every success in their studies. Pictured above are some of the 2021 award recipients, after receiving their awards in the mail due to limitations of COVID-19.
Our 2021 special fundraising event was held virtually on September 8, 2021, with guest speaker, Dr. Roberta Bondar. In honour of CFUW-Northumberland's 30th anniversary and to honour Dr. Roberta Bondar, who is celebrating the 30th anniversary of her space flight, CFUW-N is awarding six one-time scholarships of $1,500 each to be awarded in 2022. These scholarships aim to support female students pursuing STEM-related studies with one scholarship offered at each of the six secondary schools across Northumberland County.
In addition, five $500 bursaries are being awarded in 2022 to female high school students pursing apprenticeship programs.
In October 2021, we held our second annual on-line fundraising auction with support from members, individuals and business across Northumberland. Another great success!
Our 2022 event will be held on October 3, featuring Moira Welsh, author and award-winning journalist, as our guest speaker. Visit our Home page to find out more about this very special event.