CFUW-Northumberland WELCOMES NEW MEMBERS
Members meet regularly to hear speakers on a wide range of subjects such as health, the arts, current events, environment, local history, women's issues and education. Our meetings are a prime opportunity to enjoy fellowship, stay informed and learn about opportunities for advocacy in our communities, provincially and nationally. Through our regular meetings and interest groups, CFUW-N members have the opportunity to make friends and enjoy the benefits of learning, socializing, supporting one another and working together for positive change in our communities.
Find out more on the About Us page. You can also click here for a downloadable information flyer about CFUW-Northumberland.
Our Membership fee is $100. Please download the Membership Form. It includes the instructions for joining/renewing and for payment. You can pay using a credit card via the link to our CanadaHelps site (click this link or use the link on the Membership Form) or by cheque.
Note that the CanadaHelps page looks like a "ticket selling" page and you will see words like "event date" and "add to my calendar".  The date information shown refers to our annual membership dates of Sept. 1 to Aug. 31.  You can ignore the calendar reference. Click here for more information about paying membership dues online.
You can fill out the Membership Form electronically, save it and email it to Margaret Robinson or you can print it and mail it to the address included on the form. Please see the Membership Form for full instructions.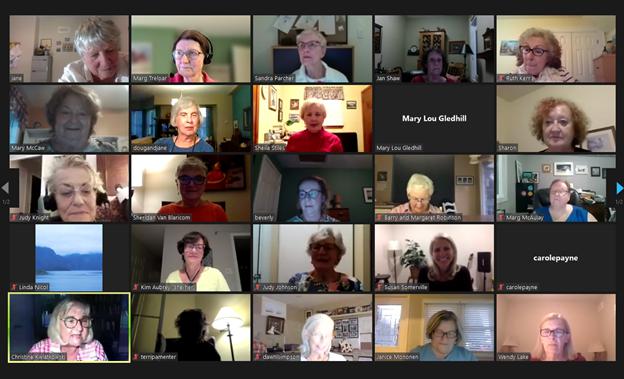 For further information, contact: [email protected]